Contact
Our part-time Charity Manager is Joanne Knight.
To contact Joanne please email admin@starehe.org

Starehe UK
c/o The Dulverton Trust
5 St James's Place
London
SW1A 1NP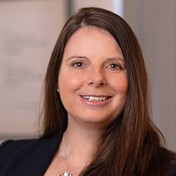 Joanne Knight
Joanne joined Starehe UK in 2016 to support Trustees to run the charity, she has extensive charity leadership experience. In addition to working one day per week for Starehe UK, Joanne is currently the Director of the British and Foreign School Society and a Trustee of the Association of Charitable Foundations.
After starting her career in the pharmaceutical industry Joanne moved into the management of medical research grant giving within the charity sector and took on her first Director role of a national charity, Stroke Association, in 2003.