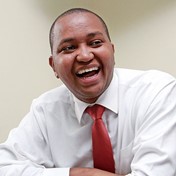 Irungu Nyakera
Irungu Nyakera came from a peasant farming family in Kenya's Murang'a County. He was sponsored to attend the Starehe Boys' Centre and graduated from Stanford University in 2007 with a BSc in Management Science and Engineering. He worked briefly for Citi Group in London before returning to Kenya in 2008 to continue his banking career. In 2015, at the age of 33, Irungu moved into government when he was appointed Kenya's Transport Principal Secretary, the youngest Principal Secretary in Kenya. Irungu recognises Starehe Boys' Center changed his life and he claims the inspiration instilled in him at Starehe has stayed with him throughout his career. Following a reshuffle by President Uhuru Kenyatta in 2017, Irungu is currently the Principal Secretary for Planning and Statistics.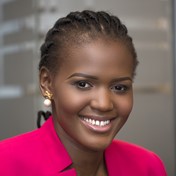 Vivian Adhiambo Onano
Vivian Onano is a social entrepreneur and seasoned humanitarian who is recognised as an emerging woman leader with the courage to lead change on the African continent. She has a strong commitment to education, women economic empowerment, and leadership. Vivian has a deep interest in redefining Africa's growth and development, and creating an inclusive world where women and youth can play an important role. She is a graduate of Carthage College and a strategic development consultant on education, youth empowerment and employment, and women economic empowerment. Vivian is a youth adviser to Global Education Monitoring Report, UNESCO and the Founder/Director at Leading Light Initiative.
New African Woman Magazine featured her in 2016 as one of the "30 under 30: Faces Changing Africa Now" and Forbes Woman Africa profiled her as "One to Watch". Vivian is a recipient of the 2017 New African Woman on the Rise Award and 2016 MTV "Africa Re-Imagined" Award. In 2015 she was honoured with Mrs. Obama's "Let Girls Learn" award by MORE Magazine for her advocacy work on girls' education. Vivian is a respected speaker who often speaks on global education, gender equality, youth empowerment, and international development. She has presented at the United Nations General Assembly, World Innovation Summit for Education, The Global Education and Skills Forum, Concordia Summit and the Clinton Global Initiative, among others.
(Twitter:@vivianonano)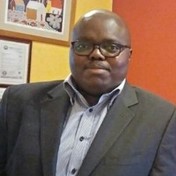 Mugambi Laibuta
Mugambi Laibuta attended the Starehe Boys' Centre from 1998 to 2001, after which he went on to study a Bachelor of Laws (LLB) at Kenya's Moi University before attending the Kenyan Law School for his Bar admission. He further studied for a Master of Laws (LLM) at the London School of Economics and Politics. Mugambi is an Advocate of High Court of Kenya, a Trained Mediator, Monitoring and Evaluation Professional and a Legislative Drafter. He currently teaches Law at the Kenya School of Law and is a constitutional, legislative, democracy, governance, devolution and human rights consultant. He has also been involved in Constitution making processes in Kenya, South Sudan, Somalia and Chile. He recently served as the Director of Legal Affairs at the Council of Governors in Kenya. Mugambi has been instrumental in protecting free speech in Kenya by representing bloggers and online journalists in cases against the state.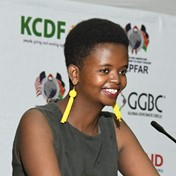 Sarah Wang'ombe
Sarah has four years' experience in development and humanitarian work in the nonprofit sector. She earned a Bachelor's Degree in Environmental Planning and Management at Kenyatta University and is currently undertaking a certificate in humanitarian operations from Oxford Brookes University.
She is a humanitarian trainee at Handicap International where she focuses on disability mainstreaming through livelihood interventions including providing adaptive technology, facilitating formulation of village savings and loans associations, business management training and provision of personalized social support. She is part of a UNHCR led committee tasked with the development of the Dadaab refugee Camps, 2017-2019 livelihood strategy.
Sarah has been involved in a Maternal Neonatal Health program, focusing on assisting women in establishing income generating activities to improve child nutrition, promote growth and development, hence reducing disabilities. Previously, she was a Mentor Program Coordinator with Global Give Back Circle where she led the implementation of a girl child empowerment program targeting girls at risk of female genital mutilation and early marriage through education, life skills and mentorship. She played a key role in global fundraising through an annual Educate Her Parade campaign that led to the scaling up the education interventions. Sarah represented her organisation in the 2016 Gender 360 Summit where she spoke on 'Education-Plus skills needed to reduce the gender gap in developing countries.'
Through these experiences, she has developed skills in program management in development and humanitarian contexts, leadership and strategy development. She has volunteered with organizations focusing on women-to-women mentorship including Kakenya Centre for Excellence where she organizes life skills training workshops for one hundred and ten girls quarterly.
Sarah is passionate about placing the most vulnerable in marginalized societies at the center of humanitarian and development interventions with a specific focus on people with disabilities, women and girls.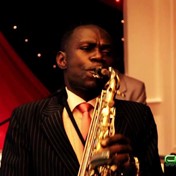 Joseph Hellon
Joseph Hellon was the fifth of nine children born to a poor sugarcane farming family in Migori County. After graduating from Starehe Boys Centre, in 1994 he became a teacher at the Jether House of Music School in Nairobi and soon became its principal.  The school is affiliated with London College of Music and trains individuals and ensembles in classical and popular music. However, Joseph's specialty as a musician is the saxophone and he is a widely travelled jazz artist with five albums released. He is a Cambridge University Music Moderator and was the Music Director of a reality TV show called Tusker Project Fame. He also won an international song writing competition in collaboration with a Kenyan artist called Wambua.
Joseph is running Joseph Hellon Investments, a company that helps develop communities in sustainable ways with the aim of eradicating poverty in Sub Saharan Africa through sustainable means. Its focus is on food security and affordable but modern housing.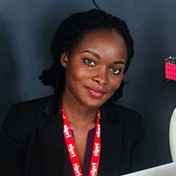 Vane Moraa
Vane comes from the Kisii tribe in the South Western part of Kenya and studied in a local village school before joining Starehe Girls Centre on a full scholarship in 2005. This was the year that the Girl's School opened.
After school, she pursued a BSc in Mechanical Engineering at the University of Nairobi, Kenya before proceeding to the University of Edinburgh in 2016 for postgraduate studies: an MSc in Sustainable Energy Systems, which completed successfully in 2017.
Vane plans to use her knowledge to develop sustainable energy solutions for Kenya and the developing world. She is especially interested in off grid energy projects and other innovations around mini grid technologies.
To give something back to the community she founded Fly Sister Fly Foundation in 2011. The Foundation advocates for the rights of women and girls in marginalised areas of Kenya. This comes from the belief that a little support can change someone's life forever.
Northern Kenya communities are nomadic pastoralists and most of  the girls in the community are negatively affected by retrogressive cultures. Many lack the opportunity to go to school as they're married off at a young age. Vane and the Foundation have organised mentorship programmes and community outreach programmes that have benefited thousands of girls and community members.